4 Protein Powder Recipes  (That Aren't Smoothies)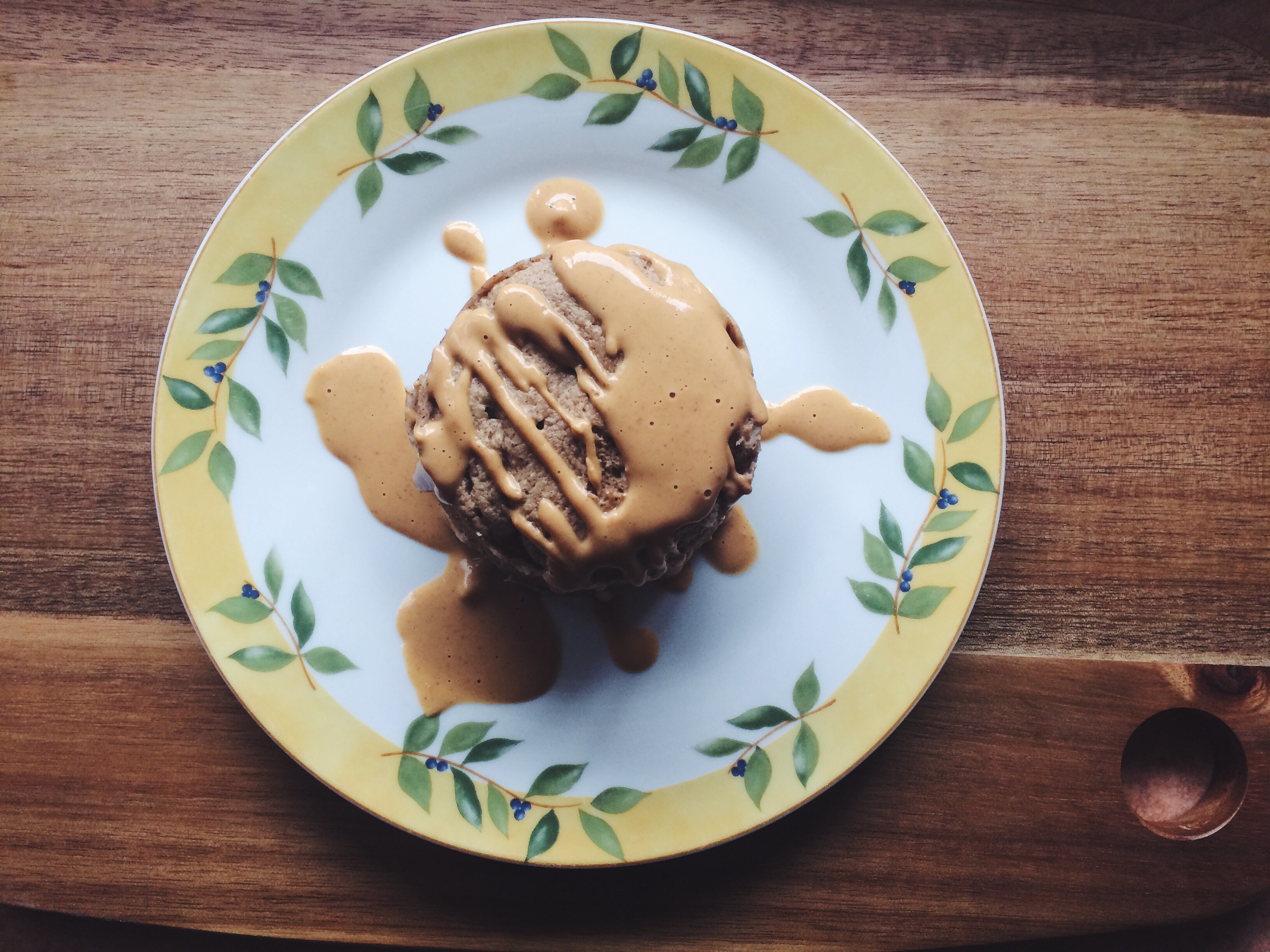 In the everlasting journey to make gains, one diet problem seems to hold true for most people: HOW THE HECK DO YOU EAT MORE PROTEIN?! And while there is nothing better than whole food sources- many of us turn to supplementing with protein powders to fill the gap in our macros for the day. If throwing that protein powder into a shaker just isn't doing it for you anymore- here are 4 tasty recipes to use it in other ways!
Protein Pancakes
If you're getting tired of your regular breakfast foods, here's a high protein meal to help you change things up! Here I've gone for a mocha-flavoured protein powder and topped it off with maple syrup (duh) but depending on the flavour you choose, you could always add nut butters and fruit to the mix!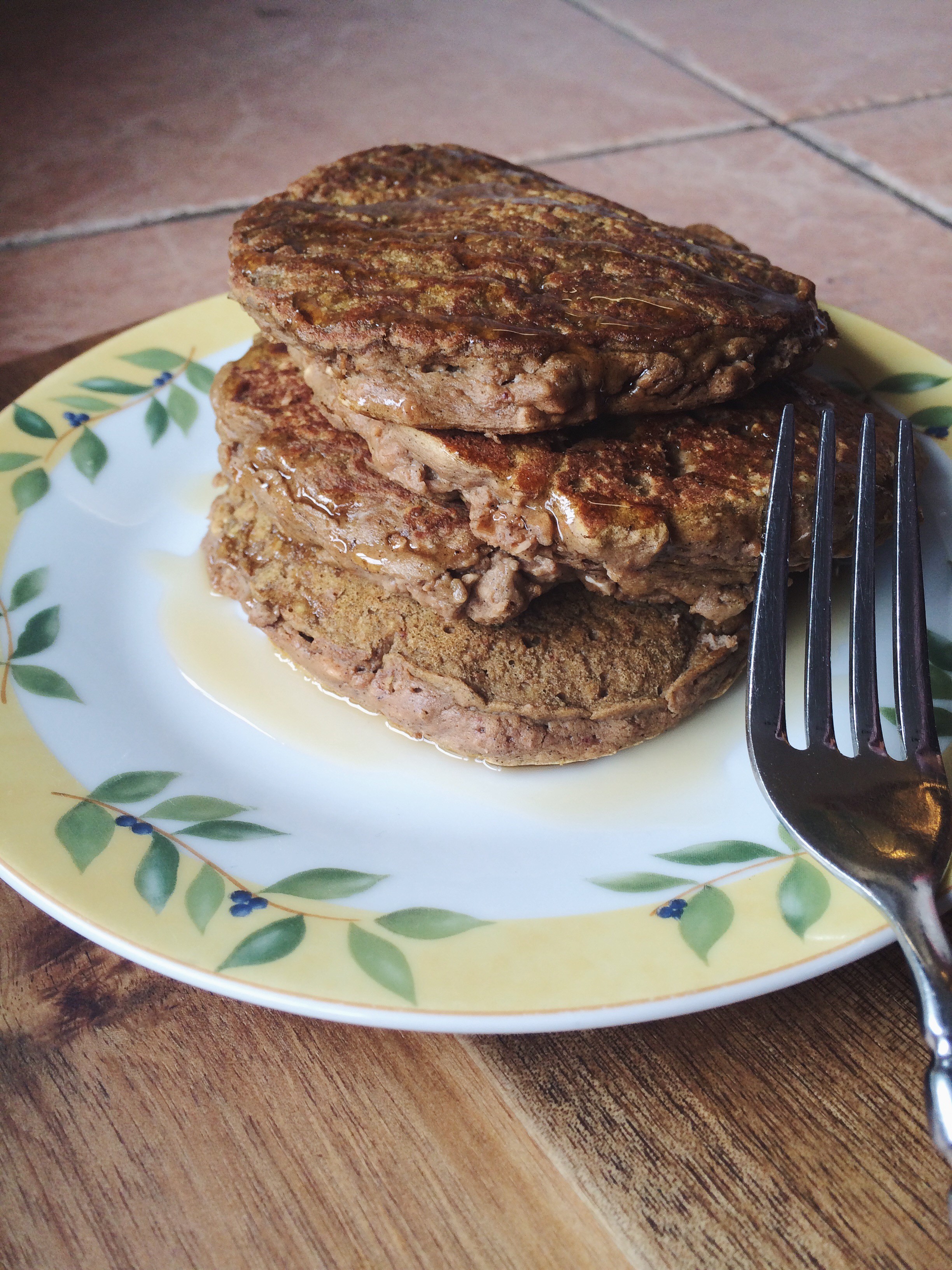 Ingredients:
1 scoop protein powder of choice

1 whole egg and 1 egg white

1/3 cup oats

1/2 tsp vanilla

1/2 tsp baking powder (not required but makes them fluffier)

1 cup almond milk (or to pancake batter-like consistency)

Cooking spray

Maple syrup (not needed just how do you eat pancakes without it??)
Directions:
Combine all dry ingredients into a mixing bowl and combine well.

Add vanilla and egg to the dry ingredients.

Slowly combine almond milk- stir constantly until pancake batter- like consistency (may need more or less depending on your protein powder)

Use non-stick cooking spray on pan and cook as you would any other pancakes. Make sure you look for the edges browning- the batter may be too thick to see bubbles)

Stack em and drizzle them in your favourite toppings!
Notes:
You can replace the oats for a mashed banana to have a smoother consistency.

Should make about 4 medium pancakes
Energy Bites
This one is a quick snack to enjoy on the go for an extra boost of protein and healthy fats! Definitely one of my favourites to take with me to work and the easiest to make!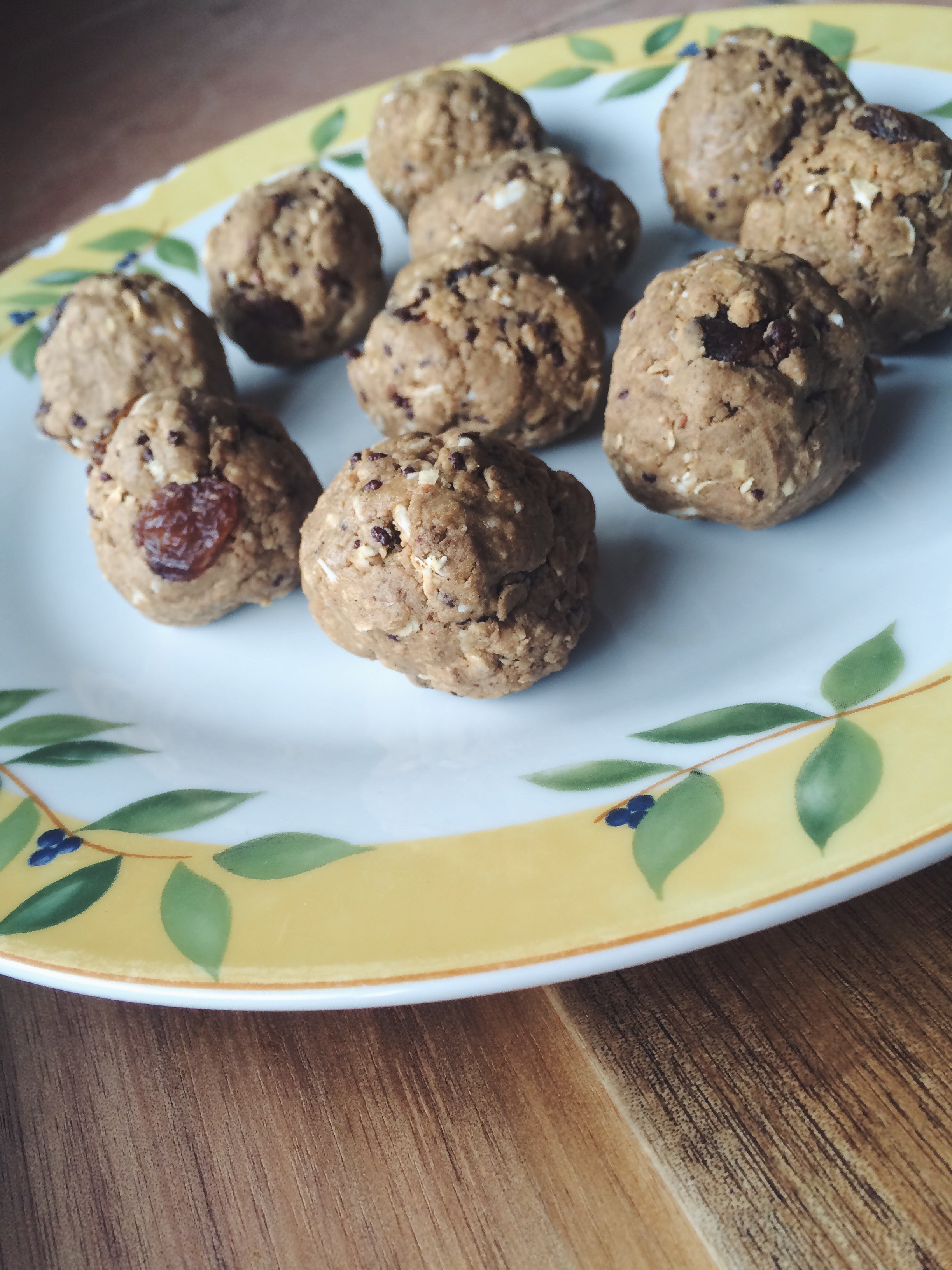 Ingredients:
1 scoop protein powder of choice

1/2 cup oats

1/2 cup nut butter of choice (I used peanut butter)

1/4 cup liquid sweetener of choice (I used agave)

Whatever mixings you like i.e. nuts, seeds, coconut flakes, chocolate chips
Directions:
Combine protein powder, oats, nut butter and liquid sweetener until the consistency of dough

Add in whatever mix-ins you choose- I used raisins, coconut flakes, flax seeds, and dark chocolate covered chia seeds (yes, they're sick)

Roll into small bite size pieces

Enjoy and store at room temperature
Notes:
Depending on your protein powder, you may need to add more of the liquid sweetener and/or nut butter- play around with the consistency until you are able to roll into balls but isn't overly sticky

Be creative, you can add whatever you'd like to these or keep them plain!
Protein Mug Cake
Perfect for those nights when you have a sweet tooth and need something that'll still be macro-friendly.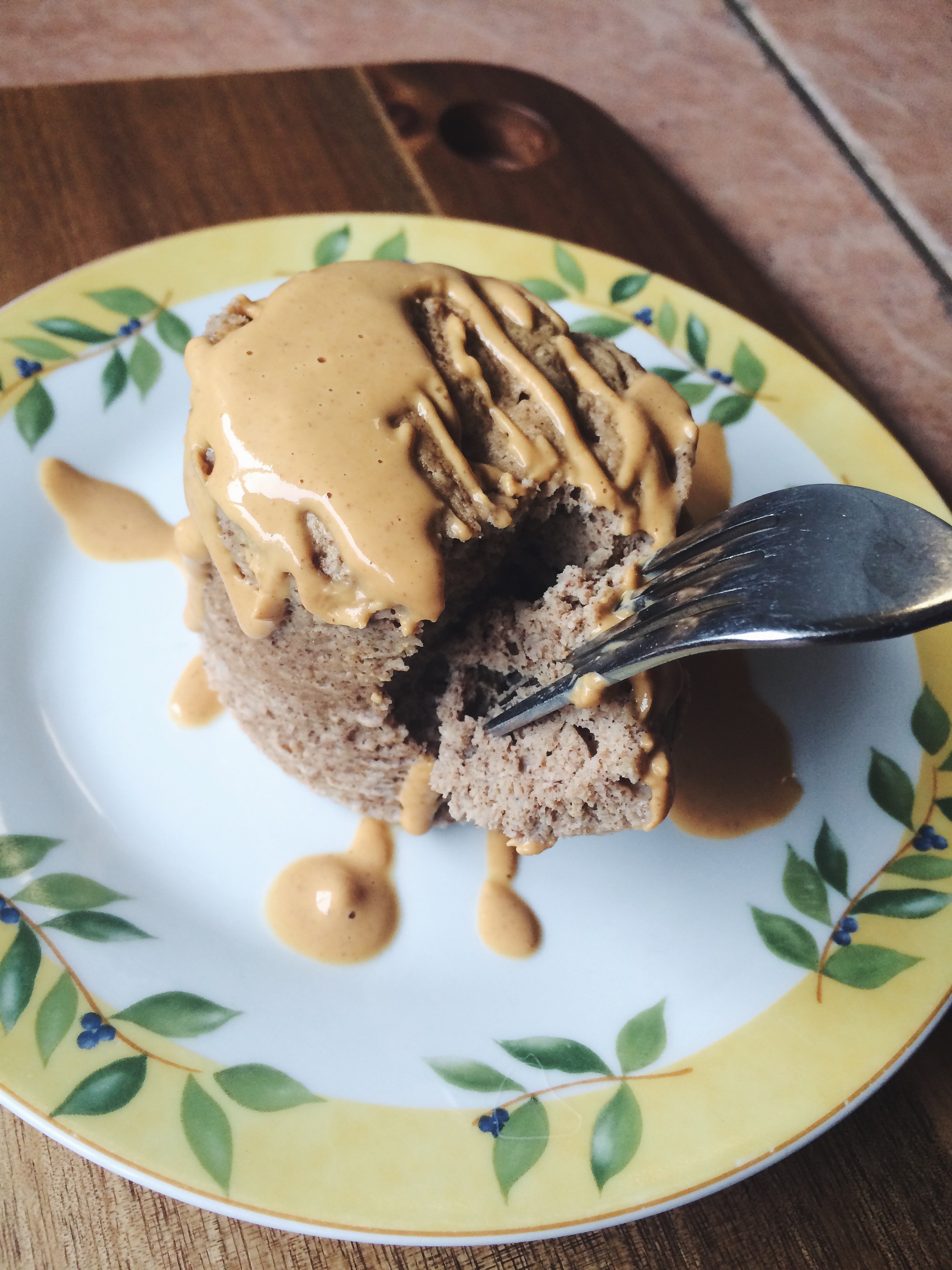 Ingredients:
1 scoop protein powder of choice

1 tsp coconut flour

1 egg

1/2 tsp vanilla

1/2 tsp cinnamon

1/2 tsp baking powder

1 tsp granulated sweetener of choice ( I used stevia)

1/4 cup milk of choice (I used unsweetened almond milk)

pb2 and water to drizzle (can omit or replace)
Directions:
Combine dry ingredients into a microwave safe mug and stir

Add wet ingredients to the dry ingredients and combine well

Microwave for 1 minute (or until just cooked in the middle)

Let it cool down for a couple minutes then flip it over onto a plate and smack the bottom of the mug (the cake should come out easily)

Add toppings like pb2 mixed with water, enjoy!
Notes:
Do not over cook the cake because it can become dry- only put it back in 10 seconds at a time

If you're feeling super lazy, you could just eat it out of the mug too (I just took it out for the aesthetic, don't judge)
Greek Bro- Gurt (or Yogurt if you're not trying to be punny)
This is one of my favourite protein powder uses because it's so simple and can be made in a pinch for breakfast or as a snack!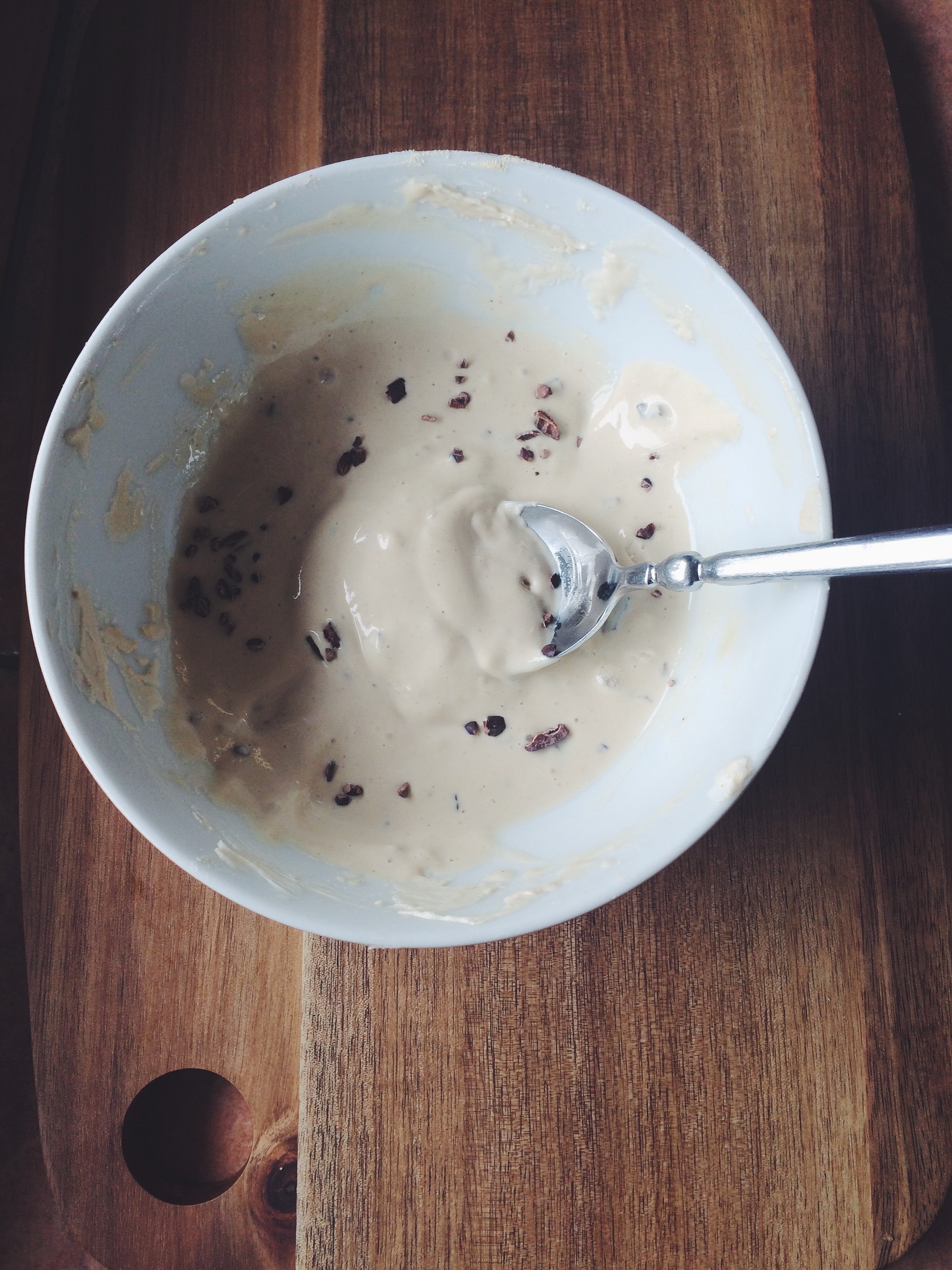 Ingredients:
1/2 scoop protein powder of choice (add more if you prefer thicker consistency)

1/2 cup greek yogurt

2 tbsp of pb2 or any other powdered nut butter ( 1 tbsp of regular nut butter works too)

2 tbsp of chocolate chips ( I used cacao nibs because I'm extra- feel free to add whatever mix-ins you'd like)
Directions:
Combine protein powder to the yogurt and mix well

Add all those awesome toppings you'd like!
Notes:
Taste and see how much you'd like to add- I find too much protein powder is overpowering but some people enjoy that!

If you freeze it for 20-30 minutes it comes out the consistency of cookie dough… thank me later

This does work with dairy free yogurts as well and works great as a breakfast if you add oats or a crunchy cereal on top!
The great part about all these recipes is that depending on your taste preference or dietary needs, each of them can be altered to fit your lifestyle (and macros) perfectly! Give them a try and let me know what you think!
-Celina