There is less than 1 week left in the Lean Machine 8 Week Bootcamp Challenge and the results have been great thus far.
A little bit about the Lean Machine Challenge:
It is a body transformation challenge where the goal is, you guessed it, to transform your body.
Participants have access to unlimited bootcamps and yoga classes both at CTS and at our partner The Basement Yoga & Fitness Studio.
All participants are given some nutrition guidelines and have access to us to ask questions at any time.
Before/After photos are taken as well as bodyweight, body fat percentage, and muscle mass percentage.
At the conclusion of the 8 weeks, it is the participants who will vote to choose the winner. Each participant will be sent the photos and stats of all the other participants and it is up to them to determine who's transformation is most impressive. They will have two votes.
The winner of the challenge wins $600!
The Participants
The people taking part in this challenge are from all over, from different walks of life and professions. 24 in total. Some currently train with us, some have never trained with us, and some have never trained at all.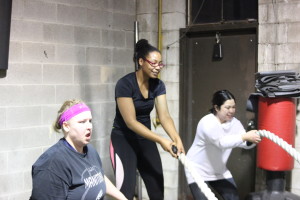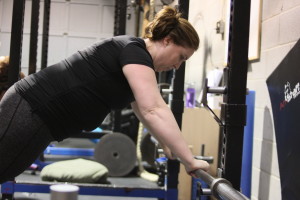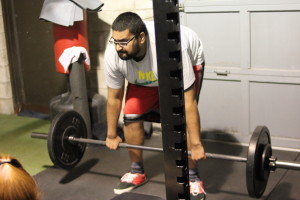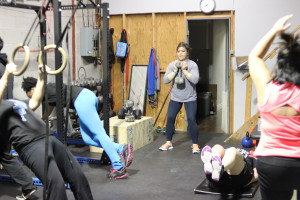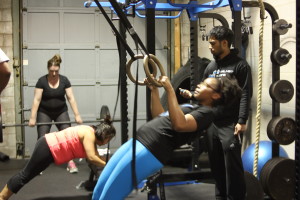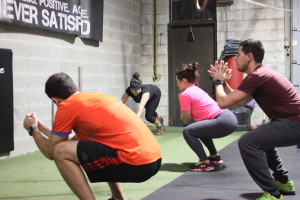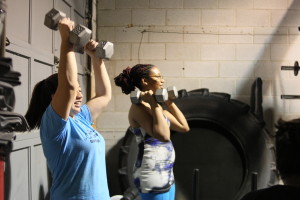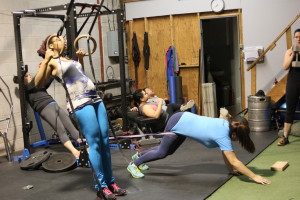 Major Keys to Changing Body Composition
Body composition is what matter when your goal is to transform your body, not just scale weight. Body composition is basically how much muscle vs. fat you have. In short, you want more muscle and less fat. This will actually reveal the muscles underneath and give that lean look. If you were to just decrease your scale weight without changing your body composition you would look smaller but not any more lean than when you started.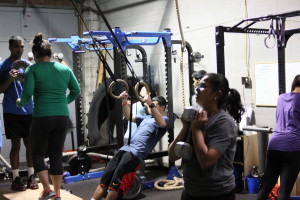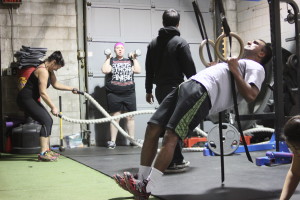 After the first couple of weeks there was already visible changes in many of the participants. Faces looking smaller, clothes fitting better, movement getting easier. Here are some key things that drove their results:
Frequency
Frequency is the number of times you engage in exercise on a weekly basis. Sure, you could get some sort of result working out 2-3 times per week, but will they be the best results? Absolutely not.
We recommend a frequency of at least 4 times per week to achieve great results. Of course, due to lifestyle factors this may not always be possible, but we've noticed that the people who do best are hitting this frequency at minimum.
A higher frequency keeps your metabolism higher throughout the week and obviously burns more calories which, coupled with a deficit in calories, leads to more fat loss.
Caloric Deficit
A caloric deficit simply means that you eat less calories than you burn on a daily and, maybe even more importantly, weekly basis.
This deficit in energy must be made up somehow and it usually ends up coming from your fat stores. This is how fat loss happens. Without a deficit there is no need to burn fat stored in your body because the food you eat provides enough daily energy.
However, all is not lost if you eat too much one day because weekly average matters. For example, if your goal is to eat 1500 calories/day and one day you eat 2000, there's nothing to worry about as long as you average 1500 for the week. This can be done by eating a little less each following day to account for the extra 500 you ingested.
The flipside of this is when you're on track with your diet 5 out of the 7 days of the week and then go crazy on the weekend. This is what happens to most people. Sure, you were great on the weekdays but on the weekend you ingested 2500 calories each day. That pushes your weekly average up more than the 1500 you need to be in a deficit. No deficit, not fat loss.
Weekly Average Matters
Caloric Deficit = Super Important
Social Support and Finding an Activity You Love
A factor that I believe is really helping is the #CTSFamily.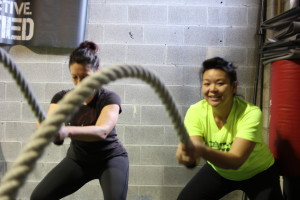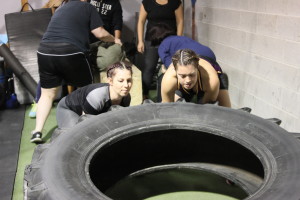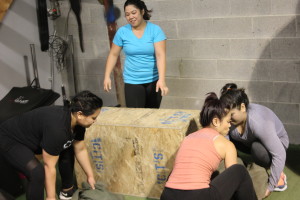 The family atmosphere we have at the gym makes classes fun and makes the gym itself welcoming. Each class is an event and people hate missing them. Each class is like hanging out with friends. You WANT to be here. Although it's a competition each person is pushing the others to succeed. This speaks volumes about the people themselves. It's an awesome crew we have.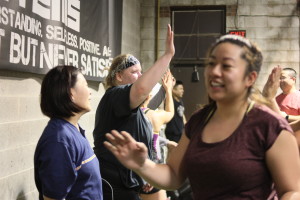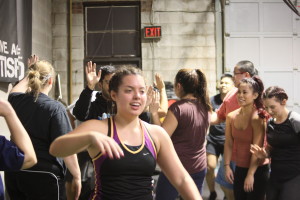 Social support  and finding an activity you love is incredibly important in fitness and pretty much anything in life. Love for something is what pushes you in the tough moments where anyone else would quit. All the motivation in the world couldn't take it's place.
Of course…$600 isn't a bad motivator…
One Last Push
In this last week there is still time to make some change. Good luck to all the participants, the winner will be announced in next week's blog post. Let's go Lean Machines!
- Sean