Try 1 Week of our LeanMachine™ Bootcamp
Get 11 Free Workouts Below

We value your privacy and would never spam you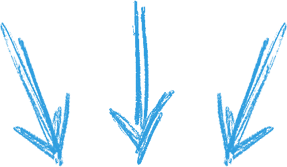 See What Our Amazing Clients Have to Say
I really like the way CTS encourages women to do more strength training and incorporating it in your life. Strength training was enlightening for me.The environment and the CTSFamily is the best part of this gym!

Sunayna Vuppal

Nurse
Training with Sean has been a very positive and life changing experience. Sean showed me ways to improve my nutrition and overall health. I started out with very little experience in the gym and little knowledge on nutrition, but with Sean's help, I now have the confidence to take what I've learned and apply it to my healthier life choices. During this experience, not only did I get results, I got self confidence and an experience that has changed my life!

Jocelyn Philippe

Student
Immediately after turning 30, I came to the shocking realization that my body wasn't going to transform by itself and that I needed to take immediate action. To make a long story short, I found Ace! His commitment to helping me obtain my goals along with his passion for health and fitness is off the charts. Ace has really given me a new lease on life!

Aaron Morris

Rogers
We are Catalyst Training Systems, and we are dedicated to creating the strongest you!
We specialize in customized semi-private training. With customized semi-private training you get the results of an individualized program and the support of a small group atmosphere, all at a fraction of the price of personal training.
---
Our training approach is simple: clean, pain-free movement coupled with progressively heavy strength training and lifestyle coaching.
---
We specialize with working professionals, helping them to achieve above average results despite the lack of free time inherent in their lifestyles.
But don't get us wrong, we work with everyone from the gym newbie to elite athletes.
Whether your goal is to gain muscle, lose fat, get stronger, or improve your performance; if you're serious about training, Catalyst Training Systems is the place for you.
JOIN THE CTSFAMILY
What are you waiting for? Click "Get Started Now" to try a week of free training!
We value your privacy and would never spam you